Heading increases the relevancy and beauty of any website content. Stylish and attractive heading will grab more attention to it. Divi Heading Module Provides a bundle of styles for divi users. Anyone can change heading styles with this module.
In this article, We will see how heading styles can be improved with divi heading module.
1. Use different heading fonts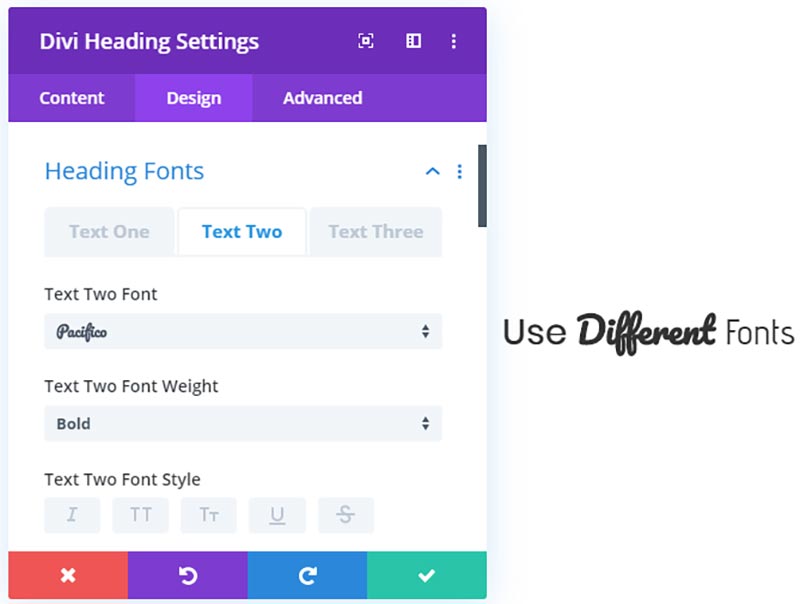 People always want something different that is relevant to the subject. The appropriate font heading adds some value for specific content. For example, the heading font of an e-commerce website could be different than a kindergarten school website. With divi heading module you can choose any heading fonts appropriate for your site.
2. Use a gradient text color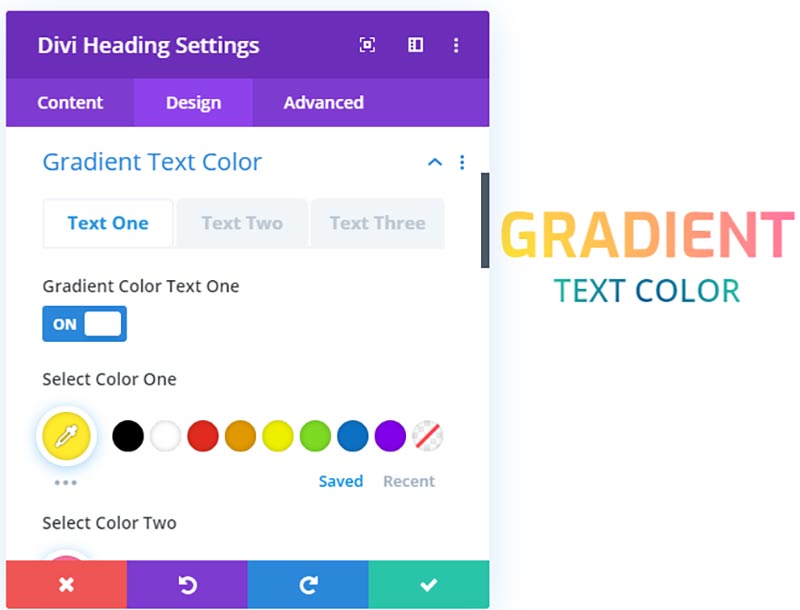 Gradient color in texts would give preference to other texts. The use of gradient text color is becoming a trend. It could create the extra appearance of the texts to its users. Divi Heading Module provides a huge color bank for various results in your preferred gradient text color.
3. Add gradient background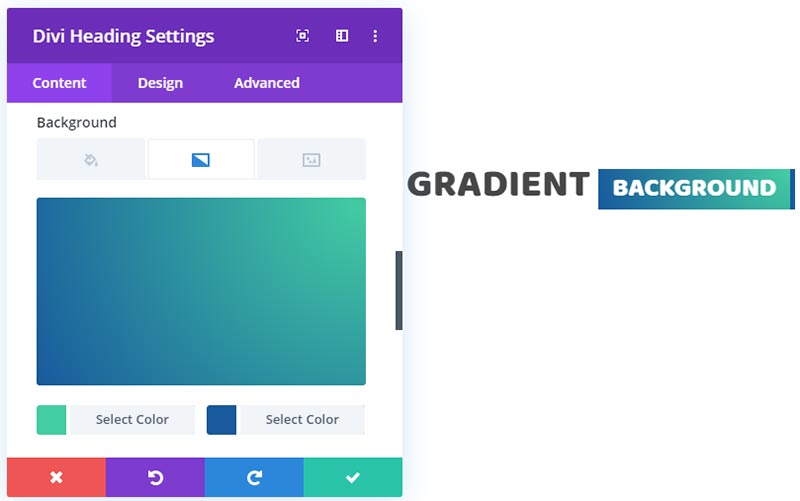 A simple heading text could be noticeable if it is backed up by a gradient background. You can easily put a suitable gradient background with the combination of a huge color option.
 4. Use different thickness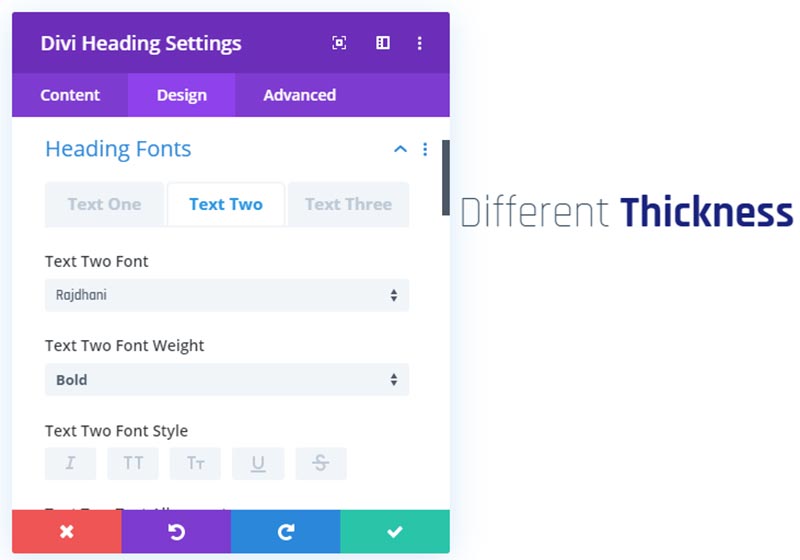 Sometimes it's difficult to change the thickness for just a few words on a heading text. In this type of situation, you can just use the "different font-weight" feature of divi heading module.
5. Use background image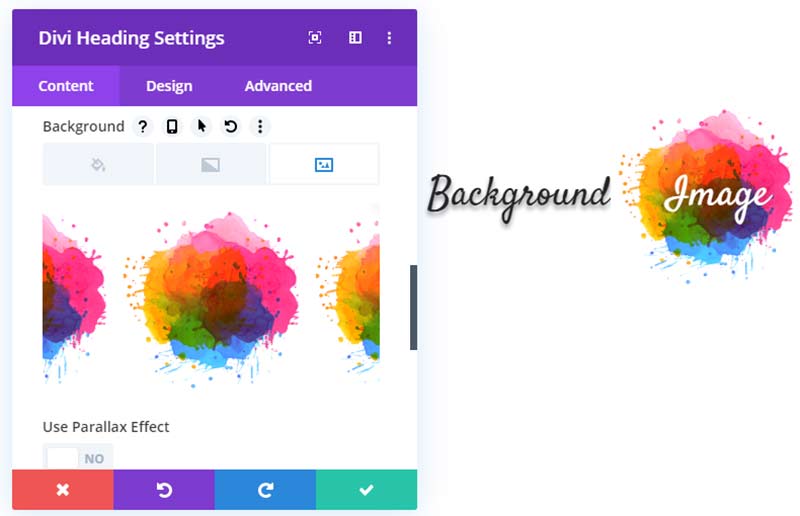 Use of relevant background image behind the heading text could be more attractive than plain text. You can use any background image relevant to your website content. This could also be used as a background image to the divi header.
6. Underline & strikethrough text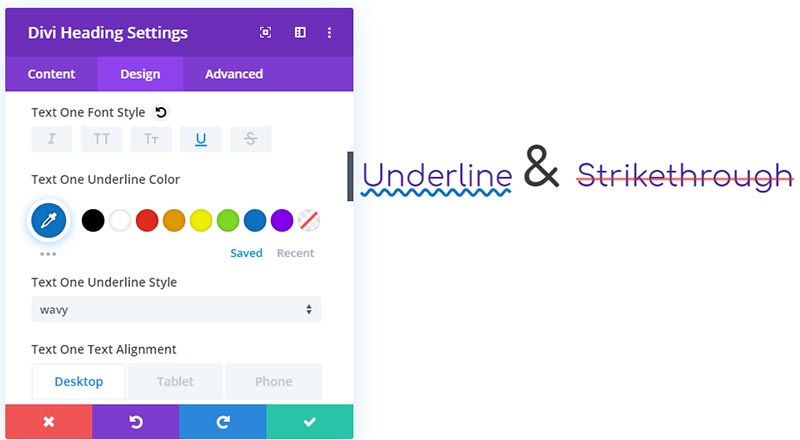 Although the underline & strikethrough is a tiny matter for the heading texts, sometimes it could play a vital role to pick the concentration of users. You can underline or strikethrough the heading texts with divi heading module to pick your visitor's concentration.
7. Stylize border control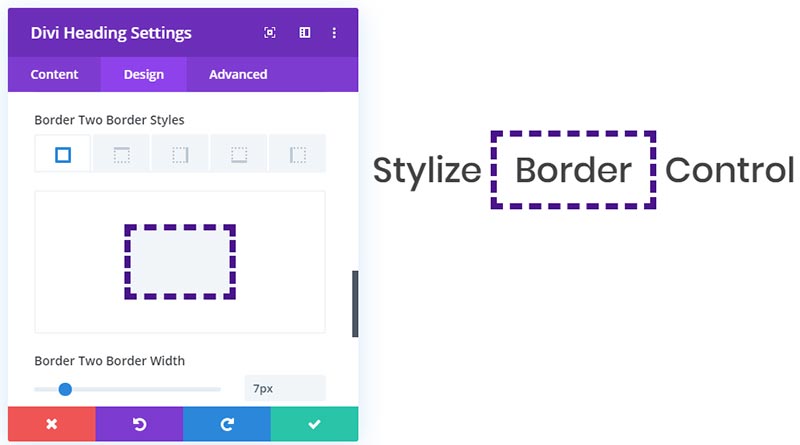 A border in the heading text could get extra attention if you can make it relevant for your website. You can simply put a border on part of your heading texts with divi heading module.
8. Responsive heading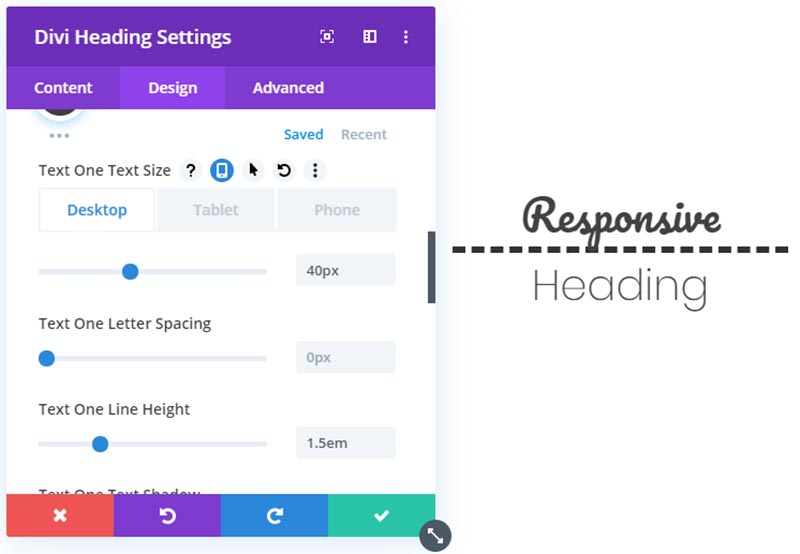 To cope up with the advanced changing technology, desktop computers and laptops are being replaced by tablets and smartphones. Responsiveness of your website content is vital to give a better experience to your tablet and smartphone users. You can make your heading texts responsive with divi heading module.
 9. Transform Control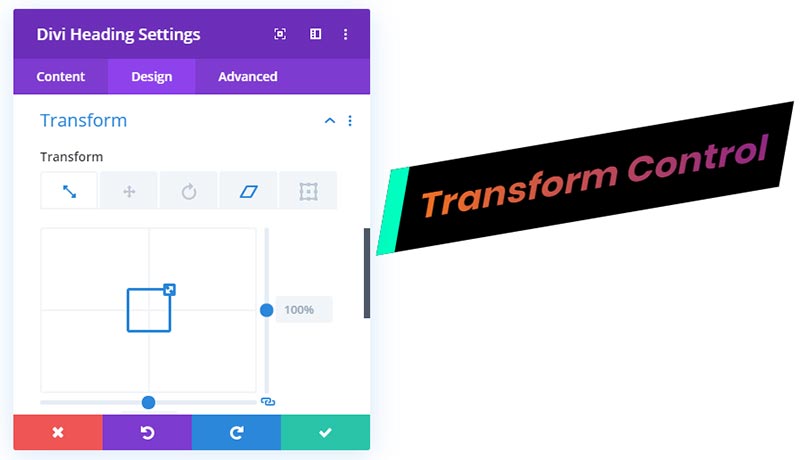 You can change the appearance of heading text on your website's content with transform control. Thoughtful relevant transform control of heading text would be able to pick extra concentration of users.
10. Interactive Animation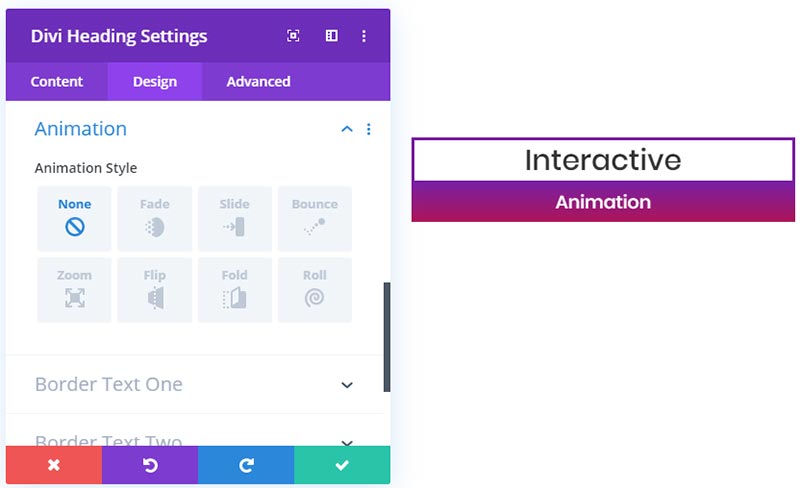 Animation would give extra preference to the heading text. Animation of heading text like bouncing, flipping, folding could pick the attention of your website visitors. You can use the divi heading module for using interactive animation to your heading texts.